My post today is a little different than usual. I am not posting a card today, but I will be back with one tomorrow.
Yesterday was my daughter Alyson's birthday and I made her a Carry All Tote Bag.
The pattern is by
Kindred Quilters
and it looks like this:
For Alyson's bag I chose a Zombies design fabric with it's coordinating lining made by Riley Blake Designs.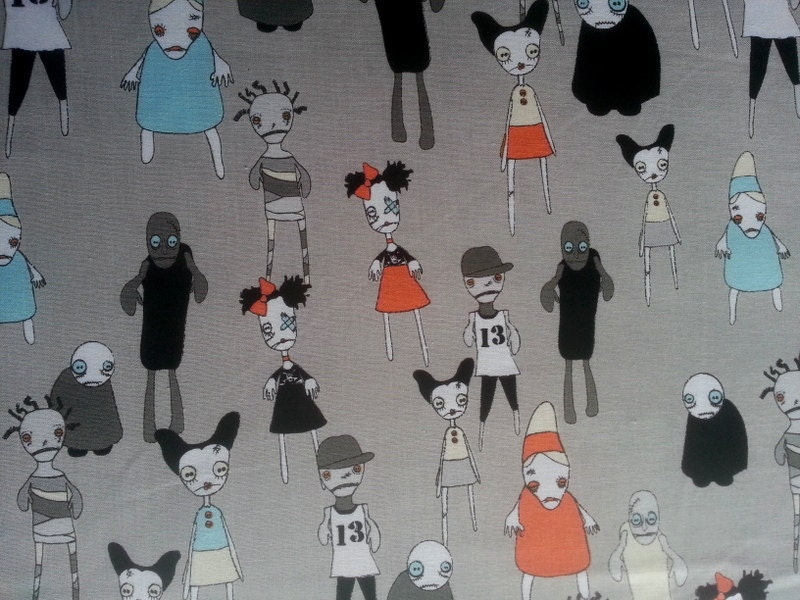 I was a bit behind schedule this week and was worried that I would not get the bag done in time for Aly's birthday. Last night, however, I was determined to get this bag finished. So this is a video from early in the evening:
:
I started assembling the bag and then had a phone call from Aly. We made plans to see each other on Saturday morning so that I could surprise her with this birthday gift. I breathed a sigh of relief because now I could take my time and not be in a rush to finish this project. So here is a video from later that night:
A few minutes after I filmed part 2, I had another phone call from Alyson. She was going to be picking up a movie at Redbox and wanted to stop by to drop off a movie for me. It was about 10:00. I needed about 20 minutes more to finish! I didn't know if I should hide everything and finish after she left or just show her what I was doing and ruin the surprise. I wanted to surprise her with the finished product.
When Aly arrived I told her I was making her gift and was not quite done. I gave her the choice to either wait until Saturday for her gift or wait at the house for 20 minutes and get her gift on her birthday. She chose to wait at the house, so while she waited in another room with Molly and ZuZu, I finished the bag.
Then I gave her the bad and she was surprised. She loves tote bags and especially likes bags with multiple pockets so this bag is perfect for her. Before she left I filmed one more short video so I could have a photo
of the finished product, so here is part 3.
.
I was happy I was able to give Aly her gift on her actual birthday; but I was sorry that I didn't get a chance to make Alyson a Birthday Card! Oh well...there' s always next year
. Happy Birthday Alyson!